It's the little things…
All too often when I am talking to clients they are worried that I am going to make them go out and buy loads of new clothes and they are going to have to spend a small fortune on lots of items…. and most of the time, this is not the case. Yes outfits will look significantly better if the colours work for you and the clothes are flattering your shape etc…however- a great outfit is not always down to the actual "big ticket" items themselves….it is down to the little things…the details, the pops of print or colour…the ability to show your style personality in a way that does not always shout!
So my blog today is about giving you a few pointers on how to give your outfit some "jazz hands" love without having to spend a fortune on the big items. Second to this the items I feature are from companies that I love, that are small, run by mums and really showcase the point of great detailing and customer care!
Belts
These simple things can do so much- not only do they prevent the rather embarrassing "jeans slip" when you are bending down to do up little Jimmy's shoe laces, they also can add so much to what otherwise could be a very simple outfit..  Here is am last week making this point on my Instagram feed.  Dark blue jeans + a charcoal grey silk shirt + black boots (could)= a very dull outfit. But add the leopard print belt…and the outfit is made more interesting.
The belt is from Bricks and Stitches … you can order online and Becky will send you one, beautifully wrapped with a hand-written note!
Here are a few other examples:
£36 plus postage.
Scarves
You can be wearing the simplest of white shirts, or a grey jumper and be running around the house doing the hovering…when you suddenly realise the time and have to run out the door to go and meet a friend for a coffee. No time to change- but by adding a scarf in a good colour for you and some gloss you find at the bottom of your hand bag- suddenly you are feeling half decent and you haven't had to even take off your jeans! A brilliant company for selling gorgeous, original and colourful accessories is Gift Pop …here is one of their scarves.
 £20 plus postage
Hats
A brilliant addition to your look if you are feeling like you want to add a little bit of pizazz to your outfit but you don't want to "shout" about it. Maybe you are going to the races or a day out shopping with a friend…wearing a hat with a colourful trim is a great way to add detail.
I love these ones from CrossLow…they don't have website but you can contact them through Instagram…
£80 each
Bags
My big loves (I find you are either a shoe or bag person and since I have size 8 feet and shops very rarely have my size, I mainly focus on the bags!)…and in particular clutches. I have in the past worn the same dress to a few different events but changed my bag, shoes, nail varnish (and hat if it was a wedding) and you get a totally different look each time. New Look (yes I know I said I was showcasing small brands in this blog…but I had to pass on the New Look love in this instance!) are amazing at producing very good value clutches in great colourways and patters…perfect for jazzing up a simple outfit…here is one I currently have my eye on: (£17.99)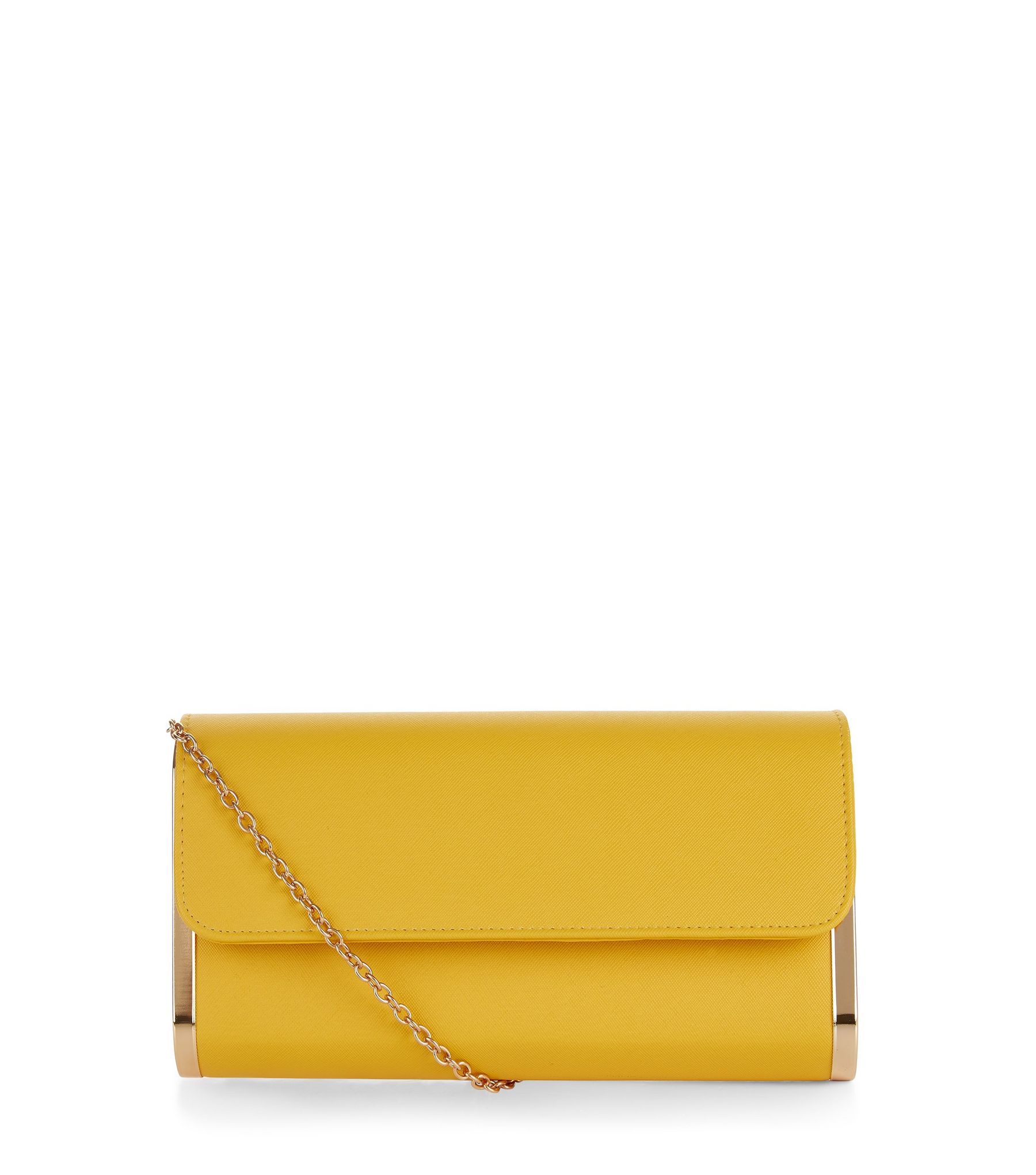 Hope that gives you some inspiration…!
I have had a brilliant week helping clients to sort out their wardrobes ready for the new season's stock…such a  satisfying and positive experience…as summed up by one client this week "I feel utterly cleansed; as though I have been on detox for a week! Now I open my cupboard and look at everything with fresh eyes and total clarity…and that's just looking at clothes I already had; I haven't even bought anything new yet!"